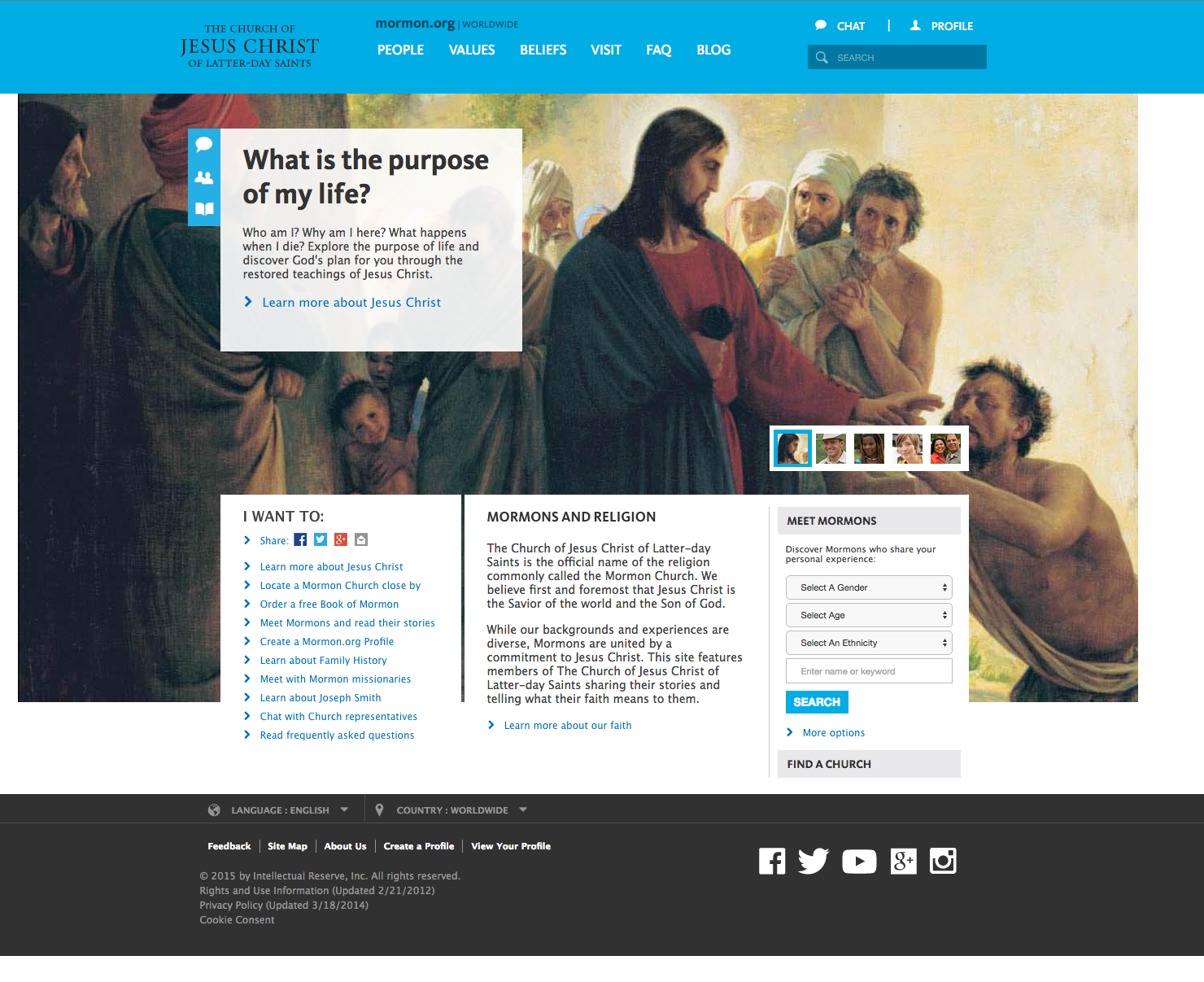 Although the Design and Desktop implementation were public by the time I joined, there has been a ton of work done in the past 3 years to better help the user navigate and find the content they are looking for. Some of that effort went towards serving the site up in many languages and on many different devices.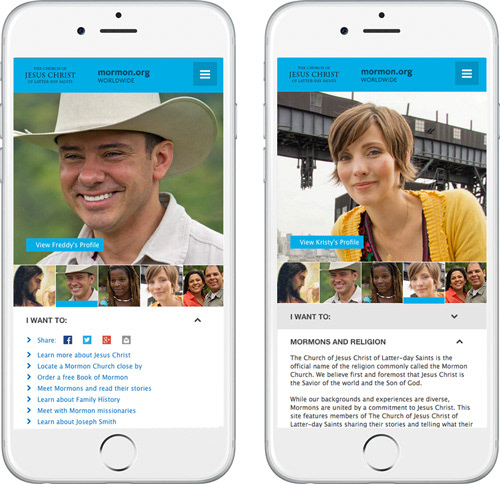 Bringing the site to a responsive enviroment had its challenges but continues to
help people learn and share across many different mediums.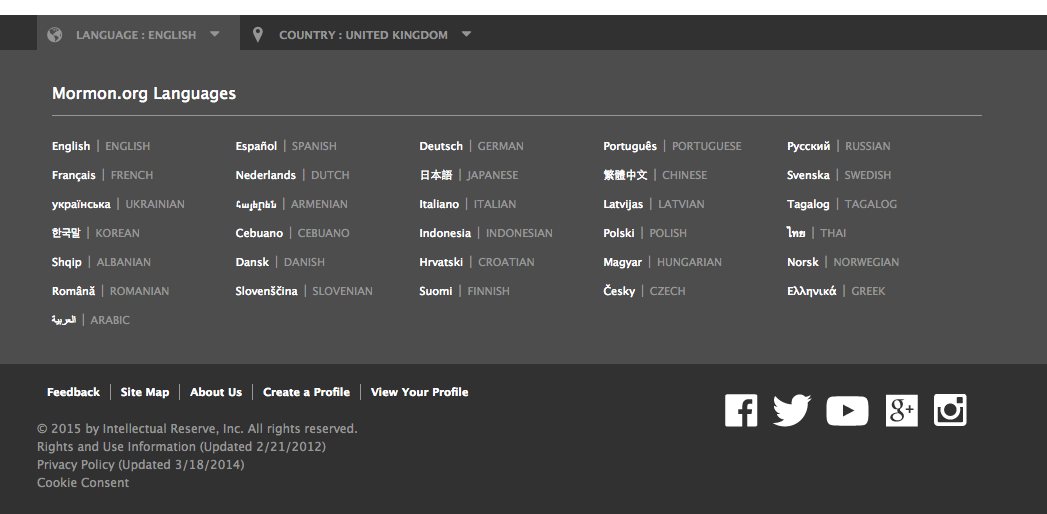 Mormon.org currently supports 21 languages with an additional 10 on the way.

Recently welcomed Albanian into the Mormon.org Family as our 21st language.